WA Premix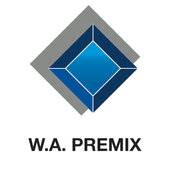 WA Premix is a leading supplier of concrete, aggregates and decorative concrete and aggregate solutions across the Perth metropolitan area. We are a supplier to residential, commercial and industrial building projects, and combine state-of-the-art technology, unique expertise and locally-sourced raw materials to meet the requirements of our clients.
A proudly West Australian business that has been operating for more than 30 years, WA Premix have four concrete plants strategically located across Perth, more than 40 concrete agitator trucks, and a mobile concrete plant to service clients in regional and remote areas.
To discuss your requirements, please call your nearest plant using the contact details below.
Bibra Lake Plant
57 Howson Way
Bibra Lake WA 6163
P: (08) 9418 5355
E: adam.a@walimestone.com
Mandurah Plant
2 Cumberland St
Greenfields WA 6210
P: (08) 9581 9866
E: adam.a@walimestone.com
Bayswater Plant
277 Collier Road
Bayswater WA 6053
P: (08) 9271 8684
E: adam.a@walimestone.com
Neerabup Plant
15 Turnbull Road
Neerabup WA 6031
P: (08) 9405 9232
E: adam.a@walimestone.com
Web:            www.wapremix.com.au